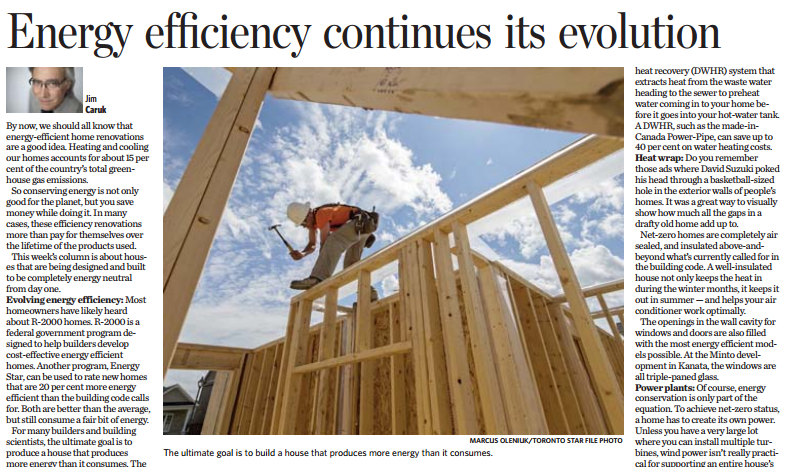 Energy efficiency continues its evolution
November 6, 2015
Featured Story, Minto, Official Zero Energy Blog, Posts by Minto
JIM CARUK, TORONTO STAR.
By now, we should all know that energy-efficient home renovations are a good idea. Heating and cooling our homes accounts for about 15 percent of the country's total greenhouse gas emissions.
So conserving energy is not only good for the planet, but you save money while doing it. In many cases, these efficiency renovations more than pay for themselves over the lifetime of the products used.
This week's column is about houses that are being designed and built to be completely energy neutral from day one.