About Owens Corning Canada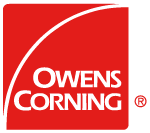 Owens Corning is a leading global producer of residential and commercial building materials, glass-fiber reinforcements, and engineered materials for composite systems. A Fortune® 500 company for 57 consecutive years, the company is committed to driving sustainability by delivering solutions, transforming markets, and enhancing lives.
Founded in 1938, Owens Corning has earned its reputation as a market-leading innovator of glass-fiber technology by consistently providing new solutions that deliver a strong combination of quality and value to its customers across the world. Owens Corning reported sales of $5.3 billion in 2011 and employs approximately 15,000 people in 28 countries on five continents.