Leading Net Zero Energy homebuilders to be recognized by Natural Resources Canada and Owens Corning Canada
March 4, 2016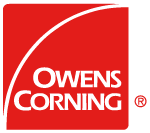 Leading Net Zero Energy homebuilders to be recognized by Natural Resources Canada and Owens Corning Canada
Mar 3rd, 2016 10:46 AM
Media Advisory
Leading Net Zero Energy homebuilders to be recognized by Natural Resources Canada and Owens Corning Canada
When:
Wednesday, 9 March 2016 @ 5:00 p.m.
Where:
Fairmont Chateau Laurier – The Drawing Room
1 Rideau Street, Ottawa, ON K1N 8S7
What:
Owens Corning Canada hosts an awards ceremony to celebrate a major milestone in the Canadian homebuilding industry. March 2016 marks the conclusion of a demonstration project that will see the completion of 26 Net Zero Energy and Net Zero Energy Ready homes in 5 Canadian communities.
This project proved that Net Zero Energy performance can be achieved using existing technology, and is viable for the average homeowner. Net Zero Energy homes produce at least as much energy as they consume.
Through Natural Resources Canada's ecoENERGY Innovation Initative, Owens Corning Canada partnered with builders across Canada (Mattamy Homes – Calgary, Alberta; Reid's Heritage Homes – Guelph, Ontario; The Minto Group – Ottawa, Ontario; Construction Voyer – Laval, Quebec; and Provident Development Inc. – Halifax, Nova Scotia) to build these 5 communities.
The evening will include short presentations from each builder and keynote speeches by Natural Resources Canada, Owens Corning Canada, and the Canadian Home Builders' Association. An award ceremony will follow to present each builder with a recognition award for their contribution to the project.
For more information about the ecoEII Net Zero project, go to www.zeroenergy.ca.
Who:
Kim Rudd, Parliamentary Secretary to the Minister of Natural Resources Canada
Salvatore Ciarlo, Technical Services Manager, Owens Corning Canada
Jean-Francois Voyer, Co-Owner, Construction Voyer
Warren Saunders, VP, Sales and Marketing, Mattamy Homes
Alison Minato, VP Sustainability, The Minto Group
Mark Begbie, Net Zero Project Manager, Provident Development Inc.
Scott Reid, Co-Owner, Reid's Heritage Homes
Kevin Lee, CEO, Canadian Home Builders' Association
Media Contact:
Michael Zupanic, ECO Strategy
mzupanic@ecostrategy.ca or 416-972-7404
Owens Corning (NYSE: OC) develops, manufactures and markets insulation, roofing and fiberglass composites. Global in scope and human in scale, the company's market-leading businesses use their deep expertise in materials, manufacturing and building science to develop products and systems that help save energy and improve comfort in commercial and residential buildings. Through its glass reinforcements business, the company makes thousands of products light, strong and durable. Ultimately, Owens Corning people and products make the world a better place. Based in Toledo, Ohio, Owens Corning employs about 15,000 people in 26 countries. It has been a Fortune 500® company for 61 consecutive years. For more information, please visit www.owenscorning.com.
The ecoENERGY Innovation Initiative (ecoEII), announced in the Budget 2011, the Next Phase of Canada's Economic Action Plan, is a $268 million program searching for long-term solutions to eliminate air pollutants and greenhouse gas emissions from energy production and use. Eligible projects must be demonstration or research and development.